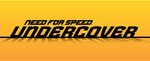 In line with the Community Event at the Games Convention 2008 we collected a list of questions from the community regarding Need for Speed Undercover. The producer team of NFS Undercover, Black Box in Canada, agreed to answer around 20 out of hundreds of questions, gathered from several territories across Europe. You can read their answers in our exclusive Q&A:


---
What is the biggest improvement over Pro Street?



It's difficult to suggest a single biggest improvement as we've evolved the entire game since last year. Need for Speed Undercover is an evolution of all the major systems Pro Street developed e.g. racing physics, damage modeling, cameras, visual effects and so on with true next-gen architecture.




Will the cops become more challenging as you progress?



Absolutely. The new Heat and Threat mechanic adds new layers of complexity to the cop AI. The gamer will progressively encounter more and more intelligent cops. As you play through the game you'll notice their tactics change, they become more aggressive and more intent to catch you. The system is tied to the player's notoriety and their level so there's a really wide range of cop behavior through-out the game.




What other games / films would you compare Undercover to?



Great question! Undercover is a spiritual successor to Most Wanted.




Will there be Punkbuster or any other anti-cheat tools again?



Absolutely. we've got Punkbuster and some new and improved countermeasures. We're aware that some people like to cheat in our games (luckily it's only a small percentage) and we're taking steps to stop this wherever we can. The community managers will be reviewing stats and tools throughout the year and are always keen to hear if the community think we've got cheats in our game. We're not afraid to get the ban-hammer out if people are harming the game experience for others. We work closely with the customer service team to try to ensure we've got a fair world for people to play in.




Will there be damage in the cars this year and how does it work in the game?



Definitely! Damage is procedurally-generated based on impact zone, speed, mass, and most specifically the type of car being driven e.g. solid steel uni-body frame crumples differently than a fiberglass part.




Is a demo planned and if yes, when will it be available?



No. The game team made the decision at the start of the development cycle that we wanted to put all our resources on making the game so wouldn't be doing a demo.




Do you have to unlock parts of the map or is the full map available from the beginning?



It's entirely open world from the start.




Since the game is mission-based can we still choose which races we want to enter?



Missions are the backbone of the live action story but they are not required to play all the other events such as circuit and sprint races. You can also play any Wanted events that have been unlocked through career progression.




What can you say about the Traffic AI? Any improvements to earlier NFS titles?



We have evolved traffic AI to act and react much more like their real-world counterparts. From turn signals flashing to reacting to speeding cars by swerving, slowing down and braking for obstacles. Traffic will even make 911 calls in order to alert the cops of your location and if your Threat level is high enough you might find the traffic gets even busier when it fills up with cop cars.




How big the city will be? How long will it take to cross it form a side to another?



It's a big city! During our testing we've seen good guys take about eight minutes to circumnavigate the city... this was at a constant 160mph though; big big city.




Pro Street represented a totally different game compared with previous episodes. Undercover seems to be 'back to roots' though. Was this already planned by EA or did the perceived criticism of Pro Street affected the Undercover development in some way?



It's important to acknowledge that Pro Street was in no way a failure; it was a different game and some didn't like this change there were literally millions of people who loved the game. If you look at Pro Street and Carbon they still get thousands of people a day playing the games online. Pro Street was a very deliberate design for the day. We wanted to mature the Need for Speed series as well as tap into a very popular street-racing theme: organized race day events, revolving around drag, drift, and circuit races ' the type of stuff you see on Speedhunters.com. The work done on Pro Street has allowed us to take some real technological leaps with Undercover.




Is there a day/night alternation?



No; the game is set at a very particular time of day which Hollywood like to call the Magic Hour; it's that time of time in the morning when everything looks golden, the light is bright but not too bright. It gives a very dramatic look to the game. TV shows like 24 really use the light style to their advantage; if you ever watch that show you'll be at home with the look of Undercover.




What are the minimum specs for the PC version?



MINIMUM SYSTEM REQUIREMENTS

===========================

Windows XP and VISTA with latest service pack installed

Intel Pentium 4 (or equivalent) CPU running at 2.8GHz or higher (3.0GHz if running Windows Vista)

1GB RAM

Geforce 6500, Radeon 9500 or better DirectX compliant video card with Pixel shader 2.0 or above (AGP and PCIe only) using a supported chipset (see below)

DirectX compatible sound card

8X or faster DVD Drive

estimated 5.5 GB of HD space required to install game

DirectX Nov 2007 edition (included)

To play online a network card is required for broadband connectivity




Is there a better photo mode in Undercover?



We've spent time developing the Photo Mode this year with some cool improvements but you'll have to tell us if you think it's better when you play it. We've integrated it with NeedforSpeed.com this year which is pretty cool.




About how long will the game take to complete?



Unconfirmed - 20-25hr career play. Many more for 100% completion of all events.




Is it possible to drive the police cars yourself?



Yup; there are some cool modes which give you access to the range of police cars. They're a lot of fun to drive and they have sirens.




Can you say something about the system requirements for PC? How is the performance compared to Pro Street?



There have been many rendering improvements since Pro Street which allow Undercover to run in parity with next-gen consoles; multi threaded architecture provide a very configurable and rich PC experience.




What can you tell us about cars; are there the usual groups (tuner, muscle, exotic) and how many are there in each group?



Undercover displays cars as American, European and Japanese to represent the three customization classes. As with every year we aim to bring the most popular makes and models to the game, dozens and dozens of choices ' not only those muscle car options that are most popular, the newest in exotics, and even those that haven't even hit the street yet.



---