Need for Speed World splits its world and introduces so-called Shards with the next patch. Shards are essentially new servers - each driver is assigned to a specific Shard and can't be used on another Shard.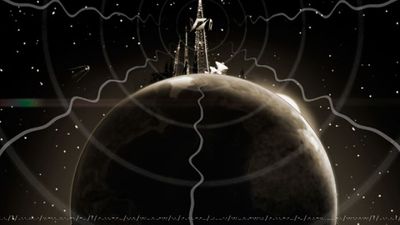 At the beginning there will be only one Shard called "APEX", where all existing drivers will be moved to. In the launcher you can select the Shard with the preferred region. (e.g. "Apex - NA" oder "Apex - EU")

For more information please read the following FAQ taken from the

official NFS World website:


---



What does the "Select Shard" option do?


It allows players to switch between different servers (Shards) and Regions. These Shards may contain multiple Regions and are displayed in a (Shard) – (Region) format. For example, after tomorrow's patch the options will be "Apex - NA" and "Apex - EU".

Please note that existing Players (accounts created prior to multiple shard support) will be located on the APEX shard. Players created after multiple shard support will be located on the Shard they were created on.



What is multiple shard support?


It's when there will be more than one Shard deployed for NFS World. After tomorrow's patch there will only be the "Apex" but the team is planning on deploying more shards in the coming weeks / months.



Will this affect my login information at all?


Your Login information remains the same for all Shards/Regions.



If my account is on the Apex shard will I be able to play on the new shards when they are deployed?


Players will be able to log into new shards and will need to create a new Driver to play. Drivers only exist on a specific shard; Drivers created before multiple shard support will be on the Apex shard.



What about my Friends List?


Your Friends List will also specific to each Shard. Only Drivers located on the same Shard can be added.



What about my Performance / Visual parts, Skill Mods and in-game cash?


Your Drivers' inventories will also be specific to a shard. For example, if your Driver is on the Apex shard, your parts will only exist on the Apex shard. If you log onto a new shard you will need to create a new, unique driver.



What about my SpeedBoost & Gifts?


Any SpeedBoost balance & unclaimed gifts are available on any Shards/Regions.



Will I lose anything if I log into a different shard?


No, if you log into a new shard you'll essentially have to create a new driver for that shard.



So what do the Regions do now?


Regions determine only who is visible in Free Roam and who they are matched with for Multiplayer/Race Now events. This restriction only applies to normal matchmaking. Private Events can include players from any Region (within the same Shard).



Can I play against players on different shards?


Players cannot see/match make with players on different Shards, even when the Region selected is the same.

---
Official Website of NFS World